Welcome to DME's eStore Promotions
For the month of September:
Use promo code DCU when placing your order to receive 17% off
Heat Pipes
Relieve Hot Spots!
Designed specifically to optimize heat transfer in plastic injection molds.
Rapidly transfers heat to the coolant, rather than requiring the coolant to flow into the heated area.
Cool molds faster & Reduce cycle time
Improve part quality
Simplify mold design & lower costs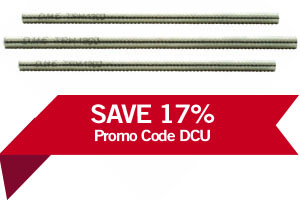 Offer valid 9/1/18-9/30/18