Welcome to DME's eStore Promotions
For the month of September:
Use promo code DCJ when placing your order to receive 10% off
High Temperature Insulator Sheets (HTIS)
Inhibit heat transfer between your mold and platen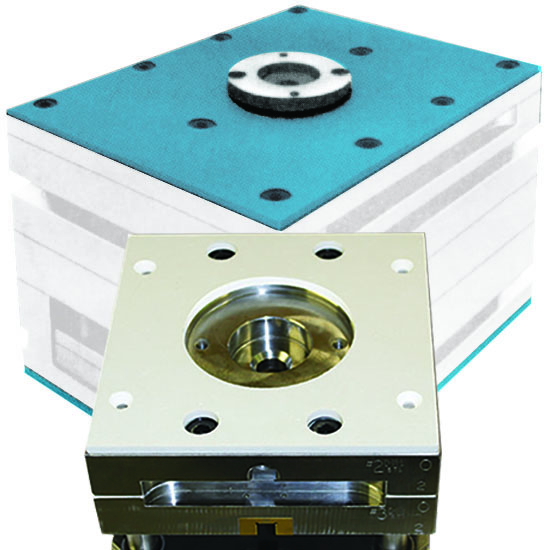 Asbostos-free material
High compression strength (49,900psi at 75°F)
Machinable with high-speed cutting tools
Energy savings
Available is solid sheets, pre-machined sheets and custom sheets
View Product Details                    Buy Now Online
DME Brand Mold Cleaner, Saver and Release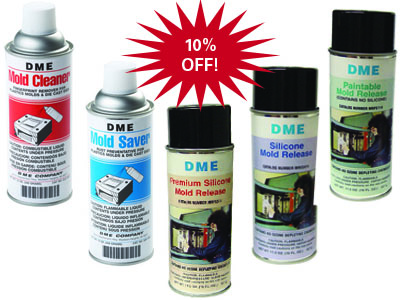 DME Mold Cleaner - Removes corrosion-forming substances such as lactic acid, urea and sodium chloride. In addition to cleaning the polished cavity it also provides up to 20 days rust p[rotection at temperatures to 120°F at 100% humidity
DME Mold Saver - Provides a protective coating for molds and all metal parts to be stored over a long period of time. It's thin, transparent film averages about .0003" think. It is soft, dry and waxy and can easily be wiped off without solvents. One can covers approximately 80sqft.
DME Mold Release - Provides production-proven value at an economical price. They will actually improve cycle times while reducing scrap.
Premium Silicone Mold Release
Silicone Mold Release
Paintable Mold Release